Reflections on a new webinar series to inspire careers
Article by Miranda Richards, Education and Schools Specialist
Aberdeen Standard Capital is sponsoring a series of webinars by St Margaret's School in Aberdeen, with an array of guest speakers drawn from many fields who will paint a picture of future careers for secondary school pupils. The series launched hearing from Dr Nicola Steedman, the Interim Deputy Chief Medical Officer for Scotland.
Dr Steedman studied medicine at both Cambridge and Oxford Universities, and has combined a clinical career with national policy work, most recently taking on a role which has seen her involved in public health communication in connection with COVID-19. In crafting this portfolio career, she reflected on the steps you need to take to make that a successful combination, in terms of the size and time demands involved in each role. Dr Steedman commented that she did not take a traditional pathway and that her working life has had many twists and turns.
During the webinar, hosted on International Women's Day, Dr Steedman reflected on the range of advice she would pass on to pupils who are considering their options for future careers, beginning with Courage, Endeavour and Effort. Some themes to emerge from her comments were:
The pursuit of perfection can be damaging – you can never do everything, so know when to ask for help and know your limits, those are strengths too.
If you're too comfortable in something, move on – it's good to feel challenged. Don't stagnate. Fulfil your potential. You're capable of more than you know. Take well calculated and positive risks.
Opportunities don't make appointments. Things may not come along at just the right time, so assess things as they arise – there may never be the perfect time for something! Follow your passion not a paycheque.
You don't have to push other people out of the way to be successful. Working in a team where each person knows their strengths is a good place to be. Be honest about what you are not good at.
You can take pleasure in proving people wrong through your actions. Challenge through humour – that can be a way to avoid prompting defensiveness in others.
Learning is a lifetime journey. Listen to feedback from people you trust and whose opinion you value.
In making choices about a job, trust your gut about what feels right.
In the context of International Women's Day, Dr Steedman also contrasted her earlier working life, when there were few female consultant physicians, and the position today where she is surrounded in Scottish Government by women in a variety of NHS-related roles at all levels.
The webinar series continues with future guest speakers including Mary Contini and Judy Murray. Aberdeen Standard Capital is delighted to be sponsoring this series, as part of our work to support the education and schools sector.
For more information about how we work with our investment clients in the education and schools sector, contact our Education and Schools Specialist, Miranda Richards on charities@aberdeenstandard.com
The full recording of Dr Steedman's event can be viewed by visiting: https://youtu.be/6f-RvF_xOww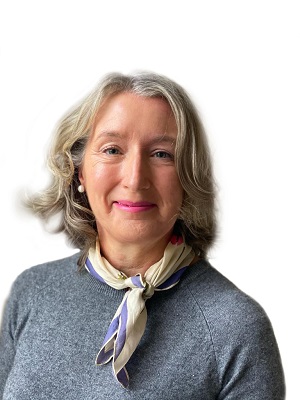 Miranda Richards, Education and Schools Specialist