One year on - Reflections on virtual trustees
Covid-19 crisis forced many of us to adapt quickly to virtual ways of working. Gair Brisbane, Head of Charities (Scotland), looks at some of the benefits that supporting clients from a distance has brought. He also considers what the future of trustee meetings might look like from here.
It's safe to say, it's been a year like no other. We've all learned to live with the ever-present threat of the Coronavirus and the resulting restrictions on our lives. Even now, over a year since the World Health Organization declared the virus a global pandemic, many of our freedoms remain curtailed. The majority of us are still working from home and conducting most of our business and social interactions online.
Passing this somewhat-grim one-year milestone made me pause and reflect on whether we've been able to provide the same level of care to you, our charity clients, during these unprecedented times.
For the most part, I hope the answer is yes. And if anything, we've been able to reach out more frequently and flexibly than before. Here's what I believe are some of the benefits of caring for our clients virtually, as well as lessons learned.
Sustainable success
One of my first thoughts is how much more sustainable virtual meetings are; something I know is important to so many of our charity clients, especially in this year of CO26 in Glasgow. There's obviously less travel involved and fewer resources used when meeting online – which can only be a good thing. And with fewer logistical considerations, I've found virtual meetings are often better attended.
Quick and nimble
Virtual meetings have allowed us to support a broader array of questions from trustees, in real time. Rather than taking action points away from a physical meeting room and following up later, we've often been able to tackle them, there and then. The result, in my opinion, is more frequent and focused trustee meetings.
Wider appeal
In recent years, many charity boards have expressed a desire to recruit younger trustees. Virtual meetings have proven to be an excellent way to fill these board positions, while also providing a more flexible and feasible way to work. Virtual meetings reflect the kind of modern workplace that many younger people expect as standard, especially after the remote working requirements of 2020.
And it's not just helpful in attracting younger, more diverse trustees. I also believe that the increased use of virtual meetings can help charities engage more with beneficiaries, make recruitment easier and more fruitful, and even assist in appointing new suppliers.
Working smarter
In my experience over the past year, workshops to support policy and governance conversations have often achieved more when conducted virtually. For example, during ethical policy workshops, it's normal for trustees to want to know the potential implications of their chosen screens on their portfolio.
By presenting virtually, we can build the screens in real time and field questions on which companies would be excluded. We can also explain how this could limit a client's investment universe, the impact on income and how we could reinvest capital elsewhere.
The challenges
Of course, virtual trustee meetings come with their challenges too and it's not always plain sailing. Firstly, the tech can let you down. Picture and sound quality can be mercurial, and there's always the danger of people not putting themselves on mute! Referring to board papers virtually while discussions progress can be tricky too, as can maintaining everyone's attention.
None of these problems though are insurmountable and there are ways of managing them, just as we do in physical meeting spaces. Taking a break from staring at monitors after 20 minutes and splitting screens so that papers can be seen on one half, for instance, can help. Having meeting rules or protocols agreed beforehand can also be a good idea, so everyone knows to be on mute for instance, or only one person speaks at a time. These are all relatively simple solutions to help virtual trustee meeting run smoothly.
The future
From talking to charity clients every week, I'm hearing a preference for trustee meetings of the future to follow a more hybrid model. So, this is likely to be face-to-face meetings for larger events and annual scrutiny of suppliers. Perhaps AGMs too, although some membership-based charities have found virtual AGMs to be better attended.
For more operational activities, meanwhile, a virtual or hybrid meeting is likely to be trustees' first choice for convenience, efficiency and achieving the greatest output.
Final thoughts
I'm delighted that we've remained connected with our clients throughout the crisis. We've been able to conduct trustee meetings, workshops, virtual events and training – all from the safety of our homes.
It's taken a bit of getting used to. But with more practice, I know we can unlock more benefits from using a mix of virtual and face-to-face trustee meetings, as we continue to adapt to the 'new normal'.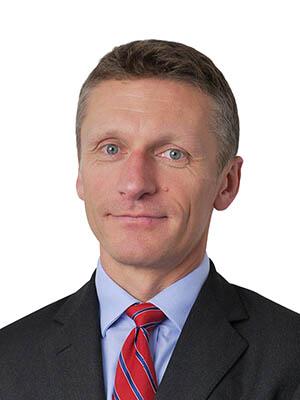 Gair Brisbane, Head of Charities (Scotland), Aberdeen Standard Capital