Charity Blog Market Outlook 2020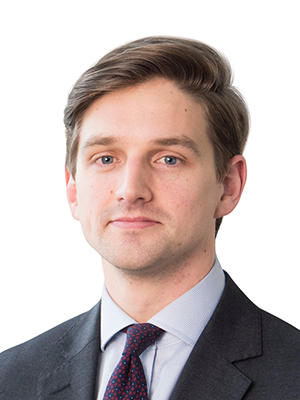 "Amid global economic stagnation and rising political uncertainty in a low-yield world, I believe charities should look beyond the comfort of the conventional asset classes that have served them well over the last 20 years. Instead, they should embrace a considered and diversified approach for better income and growth potential in the coming years." Laurence Gagen, Head of Charities (London)
Our Global Economics Team have highlighted five key themes which are set to influence the global economic and investment landscape in 2020:
Economic stagnation but not recession
Central banks to cushion the slowdown
Politics and trade to continue to dampen sentiment
Traditional defensive asset returns are under threat
Structural themes create long-term opportunities
But what does this mean for charity investors? In our experience, most charities face the competing demands of a need for income generation now and strong capital growth over time to preserve the long-term spending power of the investment.
In our view, the current environment warrants a considered and diversified approach beyond the conventional equity-bond allocation. While we continue to unearth some excellent companies who have the potential to deliver strong income and growth, conventional government bonds no longer meet the immediate income needs or the longer-term growth needs of our charity clients. Looking further afield, the long-term prospects for local currency emerging market government bonds appear more attractive with current yields in excess of 5%, meeting both our client needs for income and growth. Please note the value of investments can fall as well as rise and may be worth less than originally invested.
Beyond this, we believe charities should focus on enhancing returns through alternative asset classes. For charities that are able to bear the illiquidity risk, private market assets offer a different return source to traditional equities and often have higher return potential than public markets. We consider private equity, private debt, infrastructure, and real estate for our client portfolios. We currently favour infrastructure for charities - the combination of relatively high yields and economically insensitive cash flows can make it a very attractive source of returns.
Finally, the majority of our charity clients take a long-term, multi-generational view and incorporating this long-term view into charity portfolios can be highly beneficial. In our view, longer-term opportunities lie in having a focus on the energy transition to a low-carbon world and investing in technological disruptions. Tackling climate change requires massive transformation in energy use across the power, industrial, transportation and farm sectors. Meeting the Paris Agreement's goals requires doubling annual investing in renewables to over $700bn. This is why environmental considerations must be at the heart of all long-term investment strategies. Moreover, the innovation of AI will not only transform business practices but also the investment opportunity set, creating winners and losers across the economy.
There will likely be several challenges for the global economy and financial markets to navigate in 2020 and we expect higher levels of volatility than we have seen in recent years. With that said, we will see ample opportunities to deliver robust returns and believe the best way to achieve this is not to focus on how we have achieved this in the past, but to focus on what charities' needs are in the future.