A period of grace is granted
Reflections on OSCR's second Covid-19 update webinar
Following on from the first governance-focused webinar hosted by OSCR, the Scottish Charity Regulator, this second webinar focused on reporting and accounts. With over 100 participants, the zoom format is clearly proving to be popular.
The update shared by OSCR in the webinar will provide reassurance on a number of fronts. As I mention below, there is also a legislative point for consideration, looking at some of the difficulties faced by charities both now and in the period ahead.
Late filing of your annual return – charities given time to catch-up
When looking at a Scottish charity on the online register, there is green or red colour shading in the column which indicates if the annual return has been filed on time, or if it is late/overdue. For potential donors or grant-makers, if a charity is showing with a red shaded entry, that would be a matter to investigate further, to understand the context and reasons for late/overdue filing. Ultimately, it may also be something which is detrimental for a charity, if that leads to a negative outcome with a potential funder.
The good news is that OSCR is now applying a six months 'period of grace' for late filing, reflecting the practical difficulties some charities are facing as they approach deadlines. This means the red shading will not appear during the period of grace, enabling some catching-up to be done by charities facing difficulties with completing their annual return and accounts in time.
Your accounts should explain how Covid-19 has affected your charity
Laura Anderson of OSCR set out how a charity's accounts could cover the various ways in which Covid-19 has affected a charity. The impacts range from a charity's activities, beneficiaries, staff and finances to its governance and future strategy. Laura's blog covers this in more detail1.
Could the law be changed to better support charities?
In the Q&A section of the webinar, a useful case study emerged which illustrated the 'Catch 22' scenario which many charities may face if they have an out-of-date governing document.
Let's assume that a charity may want to host a meeting online at which its annual accounts are on the agenda for approval, since meeting in-person is not an option for the foreseeable future. Let's now assume that a charity has an old governing document which only permits meetings with physical attendance. Ideally, that governing document needs to be amended and modernised to enable virtual/telephone meetings, but to approve a formal change to the governing document it may be that a (physical) meeting is required, and therein lies the circular problem.
During the webinar, the potential need for legislation was mentioned, as a helpful solution to address this problem (if delivered in the short term). Some charity governing documents are already future-proofed, with provisions enabling virtual meetings, but the majority of the 24,956 charities in Scotland are unlikely to have detailed provisions about this in their governing documents. Some charities could benefit from the potential time-limited provisions in the Corporate Insolvency and Governance Bill, if their legal form is that of a company limited by guarantee or SCIO. That won't however help charities which are trusts or unincorporated associations. For more info, see the article by Alan Eccles on twitter @WillsCharityLaw.
To formally enable virtual meetings, either thousands of individual charities may need to take legal advice and make individual changes, which may prove difficult (and expensive). Or change could be automatically enabled at scale through new law. At the same time, some care might be required in the context of members' rights and being mindful of people who are digitally excluded and who cannot engage online (and who cannot easily get practical help to get online at the moment due to physical distancing rules). Further discussions on this would be interesting to explore.
If this Catch-22 point is an issue affecting your charity, you may want to make OSCR aware, so it can gather evidence of the extent of the issue. OSCR can be contacted at info@oscr.org.uk
Weblinks
[1] https://www.oscr.org.uk/blog/2020/may/15/charity-annual-reports-and-accounts-reading-them-through-the-right-lens/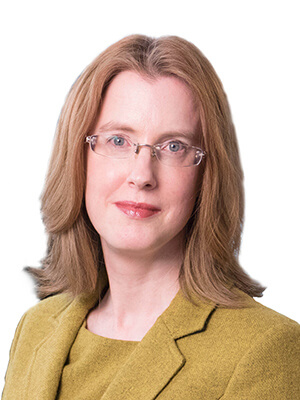 Julie Hutchison, Charities Specialist, Aberdeen Standard Capital